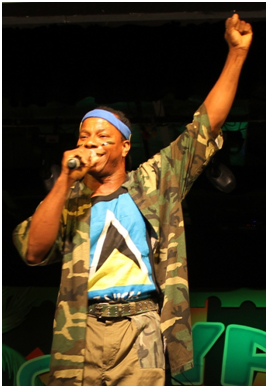 TWO of Saint Lucia's fast-rising stars in the blossoming entertainment industry left the island yesterday for Germany.
Lennon "Blaze" Prospere and Sherwinn "Dupes" Brice left the island last Monday on an eight-day tour of Berlin as part of a collaborative effort between the Eastern Caribbean Collective Organisation of Music Rights (ECCO) and the Calypso of Berlin Project. They are among six artistes from Saint Lucia and Barbados selected from a pool of applications sent into a panel of selectors.
"This initiative is actually based on getting our music into the European market," Prospere told The VOICE just before his departure. "It's a very comprehensive tour that includes a few workshops and performances. I mean, it's going to be a very good thing for Saint Lucia because my intention is to get enough information to bring back home so that we can get an understanding of what we need to do to get into such a market."
A former member of the popular 90s band, Rhythm Krazy, Prospere later toured with Reasons Orchestra through Europe for some time. He took up calypso seriously in 2010, making it to the calypso final in 2012 (placing first runner-up) and 2013 (placing third runner-up). Last year, he only managed to advance to the semifinal.
"It's been very good so far. Very wonderful," Prospere said of his musical journey thus far, especially as it relates to calypso. "This year is going to be a magical year. Gregory Piper is doing some arrangements for me. I've also spoken to him about being my personal musical director. We're looking to do some big things. I already have new music, so it's just a matter of tweaking it in time for the upcoming season."
Prospere has been a member of De Soca-Lypso Revue Calypso Tent for the past four years. During that time, he has been instrumental in providing assistance to fellow calypsonians, including penning their songs. He said he intends to use the Germany experience to better hone his skills and pass them on to others. Speaking of his selection for the tour, he said he feels deserving of the opportunity having committed much of his life and resources to be part of the movement that wants to see the local music industry grow into a more marketable product.
"I think I was a lucky pick because I'm all business. For me, it's business first and then fun. Calypso is my passion, so when I do it, I do it well. So anybody I collaborate with, I will also want them to do well. In fact, I've already set things in place for some of my tent mates for the upcoming season. I've already written their songs and we're ready to go."
Prospere expressed thanks to ECCO's General Manager, Steve Etienne, and the other players involved in selecting him among the candidates benefitting from the Germany project.
Brice is CEO/Founder of both House of Wax Productions and Dupes Did It Music Publishing. He's known by many for his infectious party anthems, teaming up with other local artistes such as Mecca.
For his part, Brice, too, is humbled by the confidence the selectors have in him. He told The VOICE that flying the Saint Lucian banner high through his work ranks among the best achievements he has had thus far.
"All I can say is that an opportunity to represent my country on the international stage is amazing and a dream that's come true," Brice said. "It's one of the reasons why I create music. So far, the experience of just travelling with my new mentors has been nothing less than extraordinary."
The Barbadian artistes selected for the tour are Anderson "Blood" Armstrong, Stedson "RPB" Wiltshire, Wayne "Poonka" Willock, and Charles Lewis. Joining them on the is Barbadian Grammy-nominated musician, Nicholas Brancker, who will serve as the group's project manager/artistic director.
Meanwhile, Etienne said the opportunity provided to Prospere and Brice sets them up to improve the talents and the industry as a whole. While ECCO will be spending close to $35,000 on airfares and accommodation for Prospere and Brice, Etienne said the end-result far outweighs the money spent. The Barbadian artistes' accommodation and airfares, he said, will be paid for by their country.
"With this kind of project, what we're trying to do is to give our musicians the opportunity to be export-ready," Etienne told The VOICE. "They need to get all the experience they can so as to be able to access the market and be competitive."
The Calypso in Berlin project seeks to create opportunities for collaboration between Caribbean music industry participants (songwriters, performers, producers/arrangers) and Berlin-based colleagues, Lord Mouse and the Kalypso Katz and Calypsonian GBR.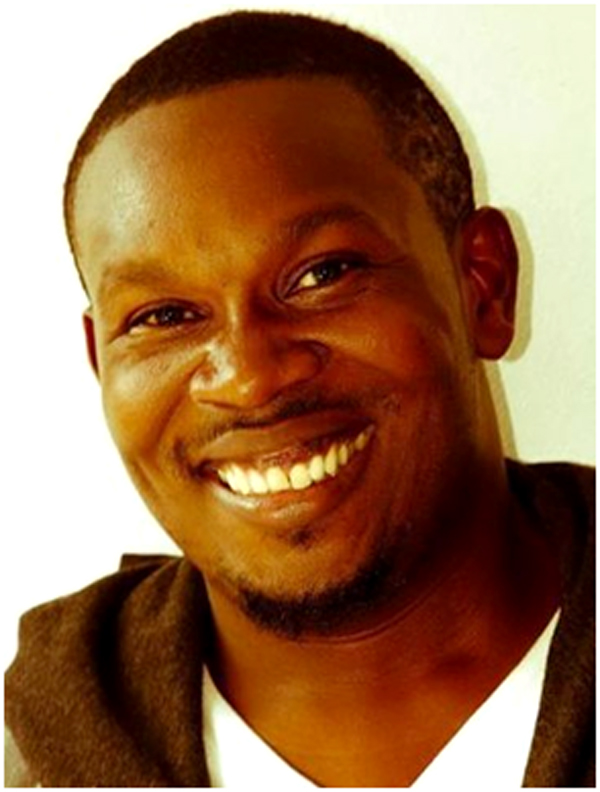 (Full details in Thursday's VOICE)