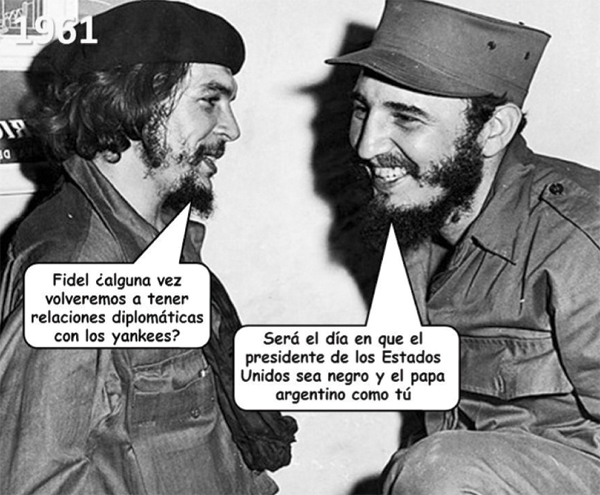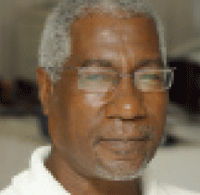 ADMITTEDLY, I've always been a bit of a Doubting Thomas when it came to how far President Barack Obama could or would go to improve or repair relations with Cuba. The most I expected (and I've said and written so many times) was that maybe he would have allowed his wife Michelle to visit Havana – on some 'humanitarian' or 'professional' mission or the other. I therefore welcomed his surprise announcement at the end of December that he wanted to normalize ties with Cuba.
Frankly, I ought to have seen it coming. Just weeks before, Obama stood-up to the Republicans and rammed his Immigration policy down their filibustering throats. Some Democrats, already looking for his replacement, had also distanced themselves from him on the Immigration issue, some even saying they only endorsed him for President because he was the party's choice.
When Obama picked-up the red hotline at the White House and called President Raul Castro to tell him Washington was getting the ball rolling towards normalization of ties with Havana, he wasn't breaking news. The two countries had been long in talks brokered by the Pope and the Vatican, so Castro knew what to expect – and when. The much-publicized call was more than mere symbolism, because it raised the stakes and put the issue of 'normalization of relations' on the table much earlier than expected.
Jose Marti 'The intellectual author of the Cuban Revolution' (who would have been 162 years old if he was alive this past Wednesday January 28) and 'Simon Bolivar (The Liberator of the Americas) would both have been glad to be alive today to hear a US President say he wants to warm the frozen ties between the Empire and its tiny neighbour.
Soon after the call, a close friend sent me a Christmas e-mail gift of a photograph of Fidel Castro and Che Guevara in an exchange that sounds too good to be true: predicting, over four decades ago, precisely when and under what circumstances Cuba and the USA would normalize ties. (See photo and translation accompanying this chronicle)
Fidel Castro (at Right): That will be the day when the President of the United States is black, and the Pope is Argentinean like you!
Since Obama laid out his plan, Cuban and American delegations met at the highest level ever since Obama and Castro publicly shook hands and exchanged greetings at Nelson Mandela's funeral in South Africa last year.
I have no doubt Obama will fight tooth and nail, down to his last day as a black man in the White House, to deliver 'Obamacare' to the tens of millions of Americans without medical insurance. I'm sure he'll find a few more ways to use his executive authority to add a few more steps into the sands of US presidential history.
But there's also one special thing I'd like President Obama to do for me before he departs from Pennsylvania Avenue.
Like I said, I welcome the announcement of his good intentions. But it has always occurred to me that no mention was made of the US embargo or the Guantanamo prison and military base in Cuba.
It seemed to me that all the good tidings the US president announced would not be as meaningful as they sounded if the embargo (in place since 1962) remained in place. I found it passing strange that despite Obama having made closure of the Guantanamo military prison one of his first policy announcements, he didn't seize the opportunity to add its closure to his list of intentions. And there was also the deafening silence about Cuba being tagged on Washington's 'List of countries that support terrorism.'
I wasn't the least surprised, therefore, when President Castro spoke out on the issue (for the first time since Obama's announcement) at this week's CELAC Summit in Costa Rica. He mentioned three things Cuba will want the USA to do before relations can be normalized in the full and true sense of the word: lifting the embargo, returning Guantanamo and scratching Cuba off its 'terrorist list'.
Castro confirmed what I had also read in Obama's game plan for Cuba: a wide opening of the way for a future US Embassy in Havana to be open and unimpeded in pursuit of the sort of internal destabilization acts up to now being carried out by the likes of USAID, including using social media and music as mechanisms to promote dissent.
Given the sophistry of US foreign policy in such situations, I in facts told some close friends I suspected if Raul Castro and the Cuban Communist Party hadn't already identified a successor, I wouldn't have put it beyond Washington – under and after Obama – to identify someone in the leadership of the Cuban ruling party to throw their support behind and thus create a fracture to be widened with time. I even went as far as suggesting such a person would either be a woman, a Black Cuban, a gay or lesbian, or some other 'minority'.
I haven't been into its belly, but I know the nature of the beast sufficiently to have always insisted to friends, throughout his reign, that while Barack Obama is the first Black Man in the White House and the most intelligent occupant of the Oval Office in modern times, it is always important to remember that, first and foremost he is the President of the USA and Commander in Chief of the US Armed Forces.
In that position, Obama can do quite a lot. But I've always held that, even as the first Black Uncle Sam, he'll never be allowed to do all he will ever want to. He can tend to local needs better than many before him, but he just won't be allowed by the forces driving the presidency to change US foreign policy in any way that will benefit any other country more than the USA.
But gain, just as I feel Obama really wants to and will eventually get the tens of millions of Americans without health insurance insured, I also feel that if he really wants to turn things around in relations with Cuba on a win-win basis, he simply has to finally do those three little things the Cubans are asking for.
Indeed, I would consider that President Barack Obama's parting gift, not only to the millions of Cubans wishing for genuine change in US policy, but also to me – and to all of you who I know also agree with me!