THE French Embassy along with the Alliance Française and various local representatives including the Government of St. Lucia and the Royal St. Lucia Police Force joined the millions of people across the world this week in paying tribute to the victims of the terrorist attacks against the French satirical newspaper "Charlie Hebdo" in Paris last week.
The event took place Wednesday evening at the Alliance Française. Some of the features of the evening included a condolence book where attendees were able to send heartfelt messages to all affected by the tragedy.
One of the main aims of the event was to showcase the unwavering unity of the nations against terrorism and to show that democracy and freedom of speech, press and opinion are not so easily intimidated or killed.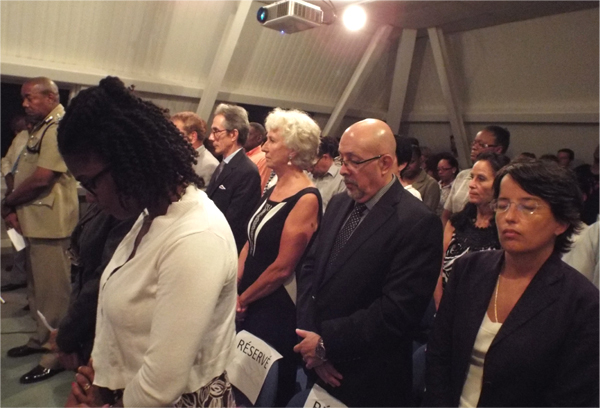 French Ambassador Eric De La Moussaye delivered a powerful speech of resilience and called on the masses to come together and stand strong in the face of such threats.
The Ambassador also recounted his personal brush with death at the hands of terrorists 30 years ago. De La Moussaye spoke of his rush of numerous feelings all at once and even recounted the moment that he witnessed his friend die in the same bomb explosion. He said he remained thankful to the Supreme power that he survived and feels somewhat connected to the recent acts.
He said: "I can relate very well to the feelings of the families of the 17 killed in Paris, families and friends whose lives will change forever."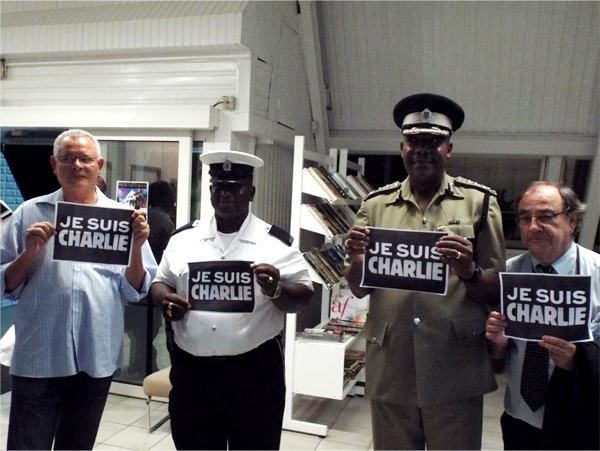 The Ambassador said no apology shall be made to the terrorists who are trying to oppress freedom. He said: "There is no happiness without freedom nor freedom without courage."
Following the speech, all stood for a moment of silence and this in turn was followed by a short film depicting the defiant responses of artists from around the world to the persons involved in the act.
The book of condolence is due to be sent to Paris by the end of the week.