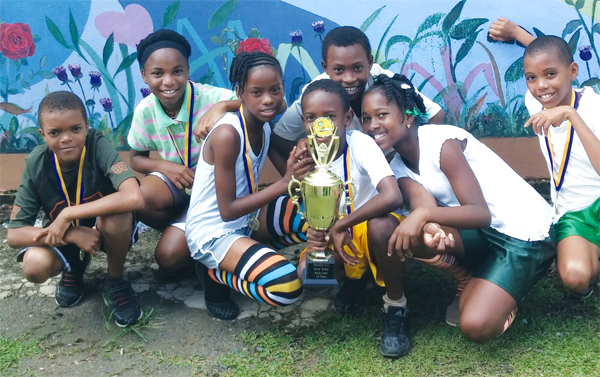 SALTIBUS Combined emerged champions of the 2015 District 7 annual Road Relay when they dethroned last year champions Laborie Primary on Friday last.
The race which started at the Piaye Combined School entrance and ended at the Laborie Market Square saw well over 60 students representing a combined 11 schools in the District participating.
Last year's champions Laborie Boys and Laborie Girls ran as one team.
According to Physical Education teacher at the Saltibus Primary Valentine Monrose there were five exchange zones along the 5 kilometre route (3.1 miles).
First across the finish line was Saltibus Combined in a time of (21minutes 55 seconds), 2nd – DelcerCombined (22 minutes 13 seconds), 3rd – Banse La Grace (22 minutes 15 seconds), 4th – Reunion Primary (22 minutes 27 seconds), 5th – Laborie Primary (23 minutes 13 seconds), while Mongouge Combined, RiviereDoree Combined, Dugard Combined, Piaye Combined and Roblot Combined finished in the top ten.