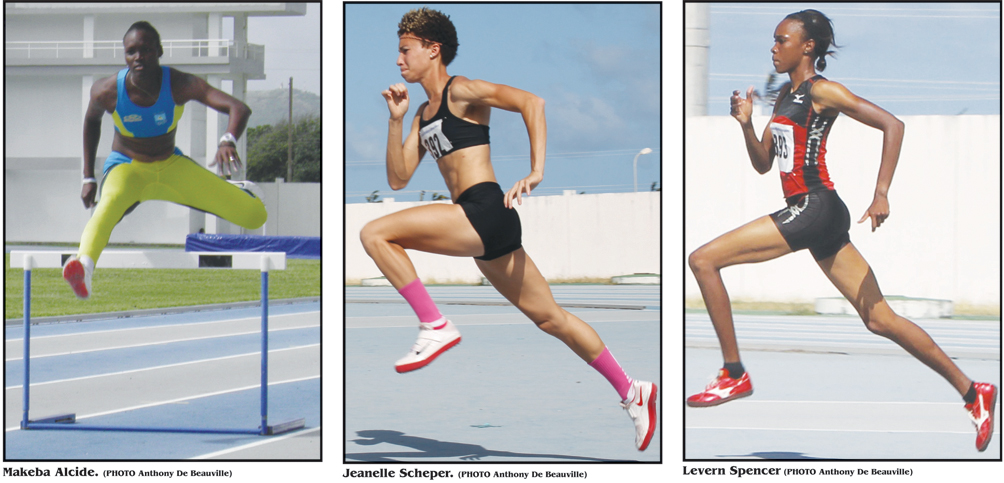 THREE of St. Lucia's leading women in track and field will head the list of nominees when the St. Lucia Athletics Association stages its annual awards ceremony at the Kelvin Felix Archdiocesan Pastoral Centre in Marisulethis evening.
The programme will also recognize sponsors, recognizing teams that represented the sport regionally and internationally and there will be the presentation of the prestigious awards for the top four athletes.
High on the Judge's score card in the Juvenile category – male are – Antonio Maynard and Kenley, Francis and female – Julien Alfred and Faith Regis.
Carifta medalist in the Pole Vault Mickey Ferdinand will battle it out against the reigning Junior Sportsman for the Year, middle and long distance runner Marbeq Edgar. The junior female category will see two new faces vying for the top spot – Rochelle Etienne – high jump / shot putt, and Ashlee Edward – high jump..
In the senior male category, long distance runner Jason Sayers, and 100 m / 200 m runner Corneil Lionel will be hoping that their hard work will pay off against the current SLAA and Elite Track and Field Club sports personality Javelin thrower Albert Reynolds.
The heat at the Pastoral Centre may be too much to handle for the SLAA Senior female athlete of the Year award as the 2013 Senior Sportswoman of the Year Heptathlon MakebaAlcide, the 2013 Junior Sportswoman of the Year High Jumper JeannelleScheper and multiple time Sportswoman of the Year High Jumper Levern Spencer will for the first time square off the track for the SLAA top spot.