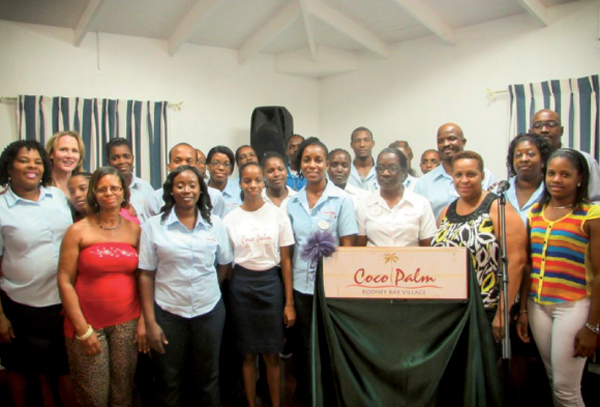 Coco Palm celebrated their biggest asset, our people.
A soiree was held to honour the top performing department and nominations by the respective heads of department for the stars in their team. For 2014, Housekeeping was voted the top department by the Executive Team based on Employees of the year, TripAdvisor and guest feedback. This is the second time Housekeeping has won the coveted award.
Headed by Mrs. Veronica Nestor, the Housekeeping team of 24 are the proud recipients of the coveted trophy and were feted for their achievements. "Mrs. Nestor has the midas touch and we give credit to her for managing such an exemplary team," noted Feolla Chastanet, Director of Sales & Marketing.
Chastanet added: "This trophy has become a much coveted award with each department vying for the honour and we encourage all to strive to raise their game."
In addition, awards were given for the Manager's Choice to the twelve departments as chosen by their respective Heads of Department.
New this year was the award for most mentions on TripAdvisor which went to Patricia 'Ms Coco Palm' Charles who has been working in KoKo Cabana as part of the meet and greet team. "She is our ambassador of all we stand for" says F&B Manager Ernie George.
Award for Special Recognition by Management was bestowed on Greg Medard, Night Auditor, for his tireless contribution holding down the night shift. Also awarded was Phillip Sonson in the Maintenance Department for his ability to fix anything.
Most impressive newcomer was Richard Richelieu while Team Member of the year went to Genevieve Mathurin, both in F&B.
General Manager, Jean St Rose said: "Our team complements all we represent with service being of the highest standard. We seek out individuals on which each head of department can bestow the trust and empower them to carry out their duties. That is what we honoured on this occasion, to say a special thank you to our 2014 winners."