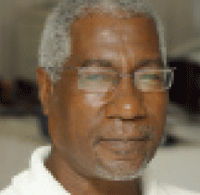 CHRISTMAS is no longer Christmas — at least, not like it used to be. Long ago, you could have counted on the Christmas Season being 'the most wonderful time of the year' for everybody, everywhere. Not anymore, though.
Last year at this time, for example, Saint Lucia had learned what nations and people are also learning today: that climate and weather conditions have fundamentally changed at this time of the year — and not for the better.
The 2013 Christmas Eve trough had just hit us hard, taking six lives and causing infrastructural and property damage island-wide. During the 24-hour period between December 24 and December 25, nine bridges and several roads remained impassable for days and weeks after the disaster. Homes were flooded, agriculture suffered severely, schools were damaged and Hewanorra International Airport was shut down temporarily. Central Castries, Anse-la-Raye, Canaries, Bexon, Dennery, Micoud, Vieux Fort and Soufriere were all among the areas hardest hit as thousands of people were displaced in homes and communities.
Saint Lucia is estimated to have suffered total losses of US$99 million as a result of the trough. However, much more has had to be spent during 2014, to not only repair 2013 Trough damage but to also continue the massive post-Tomas infrastructural repairs also inherited by this administration. Some 17 bridges have been built, rebuilt, renovated or repaired in the three years since November 2011 – again all at massive costs.
The loss of Christmas 2013, therefore, was quite costly throughout 2014, as the government, people and country had to cope with the effects of two unexpected natural disasters that came like marauding thieves in the deep dark of night.
But we were not the first to witness that Christmas is no longer the Christmas we knew – and we won't be the last, either. Indeed, Christmas has become a bitter pill for many the world over today — and more than ever.
Just this past Christmas Day 2014, massive floods again hit hard in Asia, forcing evacuation of over 200,000 people. And now, just a few days later, another Asian airline has simply disappeared into thin air, with speculation it may be lying at the bottom of the deep blue sea it flew over with 162 persons, in bad weather, from Indonesia to Singapore.
But Asia has long been having the bitter taste of Christmas. Ten years ago on Christmas Day 2004, the giant tsunami took tens of thousands of lives over a large area. And one year ago, the first case of the return of Ebola was registered in Africa.
We will argue as to whether the causes of these increasing Christmas disasters elsewhere are 'Acts of Man' or 'Acts of God'. But the effects of climate and weather pattern changes have also been felt in bigger and worse ways both here and elsewhere.
Unfortunately, it would appear that the rate at which all the material damage left by Hurricane Tomas and the Christmas Eve trough has been or is being repaired, restored and returned to normality here, has resulted in some among us forgetting or simply ignoring the sheer cost of it all.
Some choose to easily and freely surmise that everything could and therefore should have been done better, glibly claiming that the way others measure our success should mean more to us than understanding the success of keeping our ship afloat in stormy seas.
We can choose to be selective and to generalize only when suitable, but unsupported generalities can't beat the following facts.
Fact: Saint Lucia has survived well enough in the economic circumstances of the past three years.
Fact: Any fair and honest comparison of the first three years of the previous and current administrations will reveal more than just the vast difference between chalk and cheese.
Fact: Any suggestion that the leadership and stewardship of governance here in the past three years was a shameful failure is simply a denial of the facts as they are.
Fact: In the circumstances of the current and continuing decline in regional and international donor aid and finance support, several CARICOM and OECS states have resorted to selling citizenship and passports to pay their bills, but St. Lucia hasn't had to.
Fact: Several regional governments and companies have had to lay off thousands from jobs or workers have had to take wage freezes and/or wage cuts, but not Saint Lucia.
Fact: Giant Caribbean conglomerates (like CLICO) are stumbling down in the face of the declining economic situation in the region, while even our own CFL has changed hands, with JQ and other supermarkets also feeling the regional squeeze.
But it's not only the rest of the Caribbean that's no different from us. Most of the Euro Zone remains in dire and deeper economic straits.
Even the USA – the richest country in the world — took pride in announcing just last week a 5% quarterly growth rate for the first time in decades, at a time when the US deficit is larger than before World War II and when the USA has to print money to make up for China holding 18 trillion dollars of its foreign debt.
So, rather than see the projected 'minus one percent' growth rate for Saint Lucia only as a shameful government report card, registering the least possible percentage point of negative growth can also be seen as a positive accomplishment of some measure by the current guardians of the national economy.
Considering the government has been able to again pay civil servants over $400 million in wages during 2014 without anything near the matching revenues for 2013 or 2012, it can be commended for never once missing its scheduled monthly pay days throughout 2014.
That Saint Lucia was able to export 5,000 tonnes of bananas in 2014 when no other fellow OECS banana-producing island was able to export any at all, is worth at least acknowledgement, if not praise.
That tourism figures have improved again in 2014 (and for a second consecutive year running) and that four hotels which were in receivership three years ago have reopened under new ownership and/or management here in the past year, cannot at all be dismissed.
That government has been able to increase the number of free laptop computers given to more students in 2014, with more parents also benefitting from the $500 bursary while adding new bursaries for students with disabilities and increasing public assistance, cannot at all be ignored.
Yes, we can all be looking at the same thing and seeing it differently, but that does not at all change the reality of what that thing really is. Red will remain red and yellow will remain yellow – and calling them either black or white won't change their real colours.
All that said, I honestly wish a Happy New Year to all my fellow Saint Lucians, whatever their political colour or partisan complexion.
And here's hoping we can all see much, much better — if not only more clearly — in 2015.