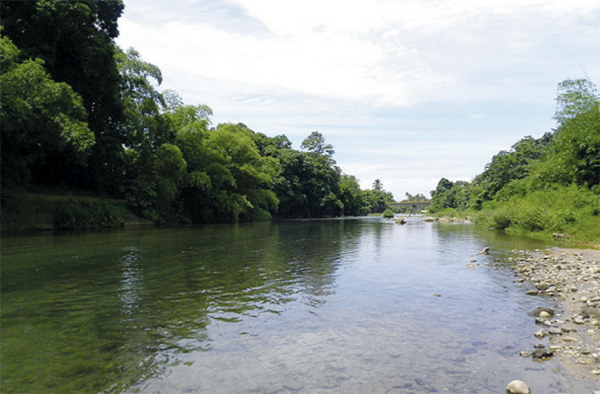 THE Caribbean's unique history, landscape and culture silently and unconsciously cultivate a rich artistic dossier. This bodes well for lovers of the arts who seek a climactic escape into West Indian verse.
Martinique Negritude is a literary and political movement which encourages exploration of the effect of French colonialism on Caribbean and African people. In Dominica, the annual literary festival presents a unique opportunity to simultaneously delve into Caribbean literature and dialogue with emerging and established writers.
In St. Lucia, the National Arts Festival hopes to do the same. Guadeloupe breeds a diversity of arts and culture. The island is world famous for exhibitions of different art forms: circus art, comics, film-making, literary arts and documentaries highlighting the history of diasporas and African cultures. Guadeloupe is the home of renowned writer Maryse Condé and 1960s Nobel Prize winner Alex Leger, better known as Saint-John Perse.
Last year, over 15,000 visitors participated in a grand book festival from 23-26 April in Guadeloupe's Cultural Arts Centre. Every year the island hosts a theatre festival in February which showcases plays which originate out of Guadeloupe, Reunion and Corsica. The arts are well-embraced by communes throughout the island and arts entertainment caters for all regardless of age or interest.
NeighbourlyGetAways
Bask in the rugged, wild terrain of the Nature isle during a river tubing excursion on Dominica's largest river – Layou River. Experience a rush from the splashing river rapids while bobbing down this spectacular landscape which is complemented by towering cliffs and lush rainforests.
You are cordially invited to a trip to Saint Louis Cathedral in Fort de France! This relic, where many former governors are buried, showcases the architectural grandeur of the past with a roman-style bell tower, stained glass and gigantic pipe organs.
L'archipel: Scène Nationale de la Guadeloupe is the island's theatre in Basse Terre. You can purchase your tickets and reserve space from Tuesday – Friday 2:00-6:00 p.m. for the performance nights during the week from 2:00 p.m. to 8:30 p.m. On Saturdays from 10:00 a.m. to 1:00 p.m. and 4:00 p.m. to 8:30 p.m, discover La Salle Anacoana, which holds about 500 spectators amongst La salle Jenny Alpha, Le Cabaret Rupaire… The theatre accommodates all ages and demonstrates original and diverse art forms. In Grand Bourg Marie Galante, discover "Au Mouillage" The Anchorage museum which traces the history of transportation in Guadeloupe from 1900 till today. Re-visit the arrival of the first aircraft in 1951.
History
Historical note!On August 24, 1889,convicted murderer Auguste Neal ,became the first and only person to be executed by guillotine in North America. The device was specially shipped from Martinique. On August 29, 1979, Hurricane David hit Dominica leaving three-quarters of the population homeless, 37 dead and an estimated 5,000 injured.
Did you know that Armand Baptiste, premier sculptor of Guadeloupe resides in Marie Galante. He is well-known for some extraordinary wood craft.
In 1995 Guadeloupe became an observer in the Association of Caribbean States. Get to know your neighbours!
A bit of the French Language for the Visitor
Getting Foreign Currency from the bank!
Bank: La banque
Money: l'argent
Notes: Un billet
Cash: des espèces/ du liquide
Change: la monnaie
Coin: des pièces
Traveler'sCheque: Unechèque de voyage
Credit Card: Carte de crédit
Currency Exchange: un bureau de change
ATM Machine: unguichetautomatique de banque
Exchange Rate: le taux de change
Receipt:un reçu
Total: Le montant
Transfer: unvirement
Withdrawal: Le retrait
Change money into euros: Change de l'argent en euro