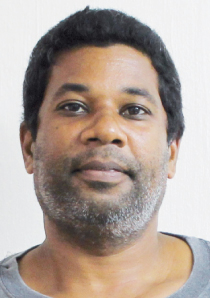 THE Association of Professional Martial Arts began their 10th anniversary celebrations with a local tournament dubbed "Rise and Shine" on Thursday.
According to Sensei Benny Chitolie, the Association has dedicated its entire existence towards youth development via the martial arts and can boast of having the best male and female athletes and instructors in the Caribbean. "We also host annually, one of the most prestigious martial arts championships dubbed, The St. Lucia Pitons Open"," he said.
He added: "We have toiled and sweated, been abused, ridiculed, cursed, trampled upon, but after a decade of hard work, we're still standing with more zeal and energy than when we started. We were indeed excited to see so many parents come out to support their children and believe that the martial arts, if properly introduced through our school system can bring about tremendous results in alleviating the indiscipline, crime and violence plaguing our youth".
Chitolie said a few years ago APMA sent a proposal to the then Prime Minister John Compton who indicated his commitment to pursue such a proposal but unfortunately he took ill and past on shortly after. "These efforts and more of national importance are some of the strides the APMA has made towards a better society for our children. We have again resubmitted that same crime reduction proposal to Prime Minister Dr. Kenny Anthony for review".
The Association will hold its end of year awards, on Thursday 11 December at the Rex Resorts, where they will recognize and pay their respects to the best martial artists in St. Lucia.